Callus Healing Salve - Mint w/ Eucalyptus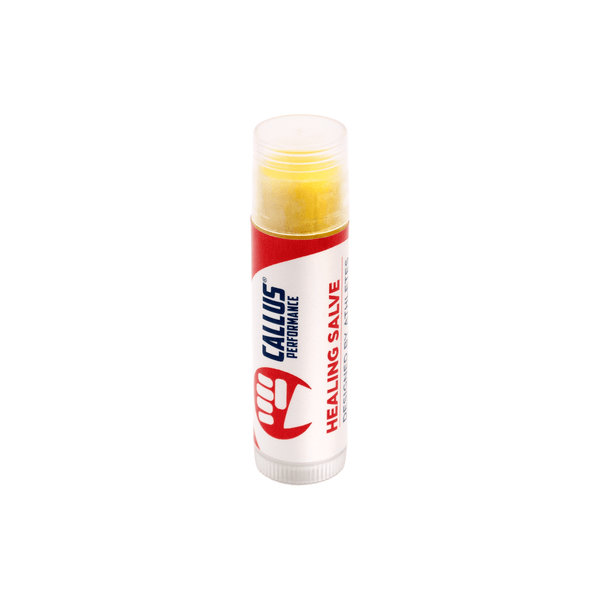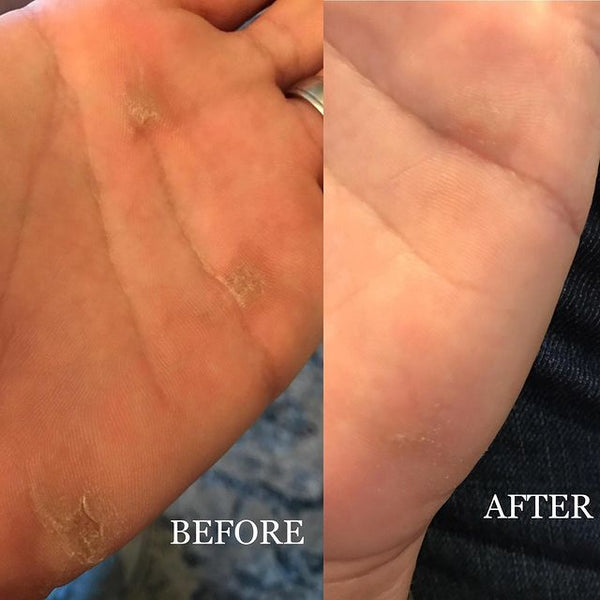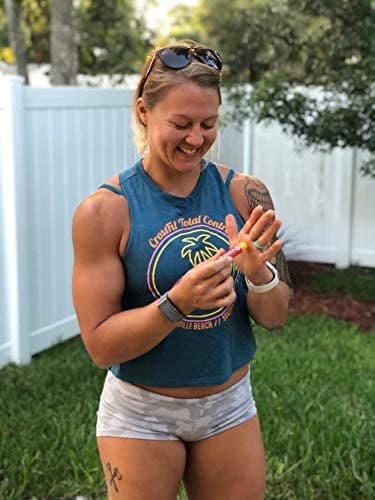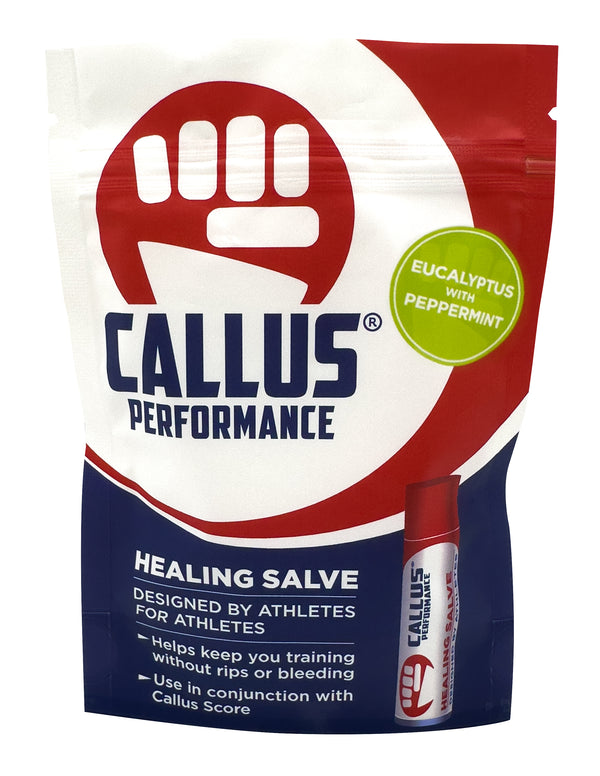 Callus Healing Salve
After using the Callus Score to shave down and smoothen your callus, apply to your callus to heal, moisturize and speed your skin recovery.
Made with all-natural organic ingredients that are proven to disinfect, heal and help in callus management.  5.5ml
Ingredients: Shea butter, Organic Beeswax, Organic Coconut oil, Almond oil, Organic Vitamin E, Organic Lavender, Tea Tree, Organic Frankincense, Geranium, Peppermint Oil, Eucalyptus Essence 
Check out the benefits of our carefully selected Callus healing formula
Shea butter

Speeds up healing and reduces scarring by boosting collagen production with powerful antioxidants
Protects your cuts with anti-microbial and anti-fungal properties from catechins
Reduces inflammation, irritation, and redness with phytosterols and cinnamic acid
Moisturizes without leaving skin greasy or clogging pores by penetrating into the deeper layers of your skin
Provides a protective barrier and softens skin
Fights free radicals caused by environmental factors with antioxidant vitamin E
Wards off UV exposure of SPF 6 with phytosterols
Organic Beeswax
Forms a protective barrier that helps protect it from environmental assaults

Holds in moisture and reduces dryness of skin

Attracts water molecules and helps keep the skin hydrated and soft

Inhibits the growth of bacteria and fungus, keeping the skin clean with antibacterial properties
Organic Coconut oil
Fights off bacteria with lauric and capric acid

Eases inflammation with antioxidants

Speeds healing by increasing collagen production with high antioxidant levels
Almond oil
Moisturizes and helps cure eczema and psoriasis

Easily absorbs into the skin

Soothes rough skin with zinc

Protects skin from UV radiation with SPF 5 from vitamin E

Soothes irritation and relaxes the skin

Organic Vitamin E
Reduce scars by regenerating new skin cells

Reverses signs of aging

Restores lost moisture in dry and damaged skin 

Absorbs UVB light protects from sun damage
Organic Lavender
Protects cuts with antifungal properties

Speeds wound healing by promoting the healing of skin tissue

Reduces redness and irritation

Relieves pain with numbing effects to help soothe skin

Reduces inflammation with beta-caryophyllene
Organic Tea Tree
Heals wounds with antibacterial properties

Relieves the discomfort of itchy skin

Soothes and relieves painful or irritated skin with anti-inflammatory properties
Organic Frankincense
Promotes cell and tissue regeneration

Works to destroy harmful germs and bacteria upon contact

Adds elasticity to the skin

Dramatically reduces the appearance of scars
Organic Geranium
Heals cuts and wounds with antibacterial and anti-inflammatory properties

Tones up the skin which reduces wrinkling and stretch marks
Peppermint Oil
Peppermint oil naturally 

cleanses the skin and has antiseptic and antibacterial properties.


It has a cooling effect that soothes irritation and inflammation
Eucalyptus Oil
Eucalyptus also boosts circulation.


Eucalyptus is a key ingredient in some topical analgesics. / pain relievers



Anti-inflammatory properties reduce redness and other inflammatory conditions, making the oil a super skin soother.