Score Smoothing Caps - 3-Pack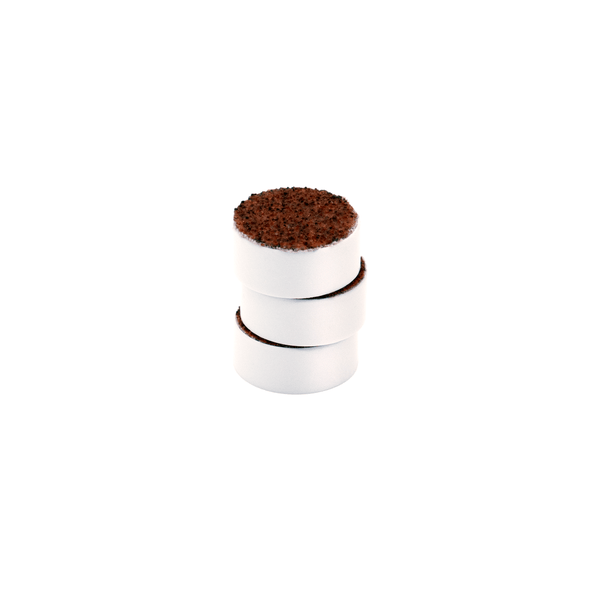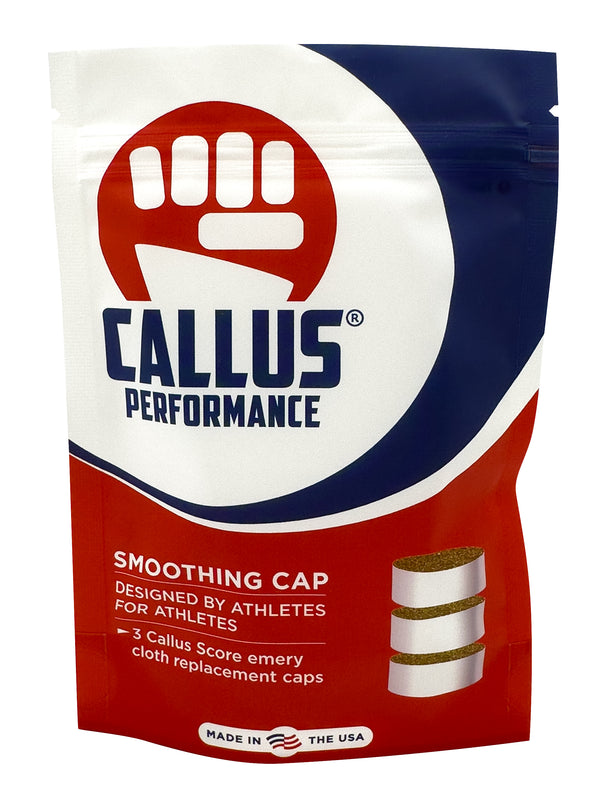 If you already have the beloved Callus Score, and want more callus smoothing action, just replace the emery board end with this 3pack and save the cost of a whole new tool.
The smoothing caps are very effective and making your calluses smooth, durable and usable, but unlike the stainless steel blade found in the Callus Score, can wear down with regular use. The 3-pack give you a very cost effective way to stay on top of your callous care regimen without spending more than you need to.
EFFECTIVE CALLUS SMOOTHING - Made of durable emery cloth sandpaper to ensure a smooth finish after using the Callus Score blade for abrasive callus filing and shaving
TRAVELS EASILY - Keep your 3 pack callus smoother in the portable and resealable bag. Throw in your gym bag or car
WASHING IS A BREEZE - Simply run the callus smoothing cap or entire tool under hot soapy water and you'll have months of use regardless of your sport: